Comprehensive Statistics for MLB Games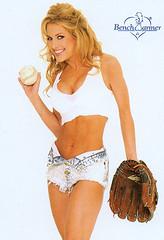 Find the most comprehensive game information on the internet for all MLB games right here at the Guide to Baseball Betting.
In partnership with StatFox, we provide you with time-saving statistics on all baseball games, loaded with the most sophisticated handicapping information available anywhere. Everyone – from novices to professional bettors – can benefit from the easy-to-manage layout of the StatFox complimentary stats.
All relevant information for all MLB Games is carefully laid out on one manageable page. Slash your time by gathering the relevant information you need quickly and easily.
To get the popular StatFox statistics, just click on the blue highlighted "Report" button right under the "Info" Header beside each MLB contest.
StatFox is an important tool for successful sports bettors. For instance, a powerful baseball betting system that produced almost 70 units in 2011 (see 2011 Results for "Dominant Team" System) uses StatFox statistics.
This powerful system is based on a common sense approach that a "stronger" MLB team "playing better" right now, whether playing at home or on the road, will win at least one game of the first two games of a three or four-game series.
This system works because dominant teams playing better than their opponent will more often than not win the series. Furthermore, in order to win a series, the dominant team must win at least one game out of the first two games of a 3 or 4-game series.
The eligibility criteria use a combination of ranking tools (to determine the dominant team) and simple statistics found in StatFox (to measure how well a team is playing) to find the teams who offer the best value for your betting dollar.
2011 record for 2-game chase was 128 – 10 (92.8%); All games 128 – 61 (67.7%). Number of 2011 units: +69.95 (unit value = bankroll ÷ 50). Average odds: -163.
To get FREE step-by-step instructions on the "dominant team system" and four other powerful systems, Instantly Download Now.