Did Your Sports Betting Strategies Return a 139.6% Profit in 2011?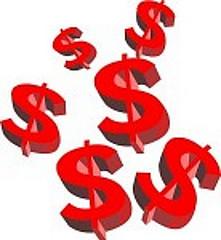 Sports betting strategies, for the purpose of managing your sports betting bankroll, not only reduce the risk associated with gambling, they also allow you to maximize profits. Done properly, you can achieve profits between
10% and 25% per month.
Even Warren Buffet doesn't earn profits like this in the stock market.
The first question you must ask yourself is how much can you afford to invest in sports betting? This investment, which we will call your bankroll, cannot consist of money required for food, shelter, clothing and other necessities. Although the intention of sports betting is not to lose, you also do not want to be burdened with worry when you face your first inevitable losing streak.
Since your bankroll is the lifeblood of your business, you must learn to protect it. You do this by dividing your bankroll into units of 50 or 100. For example, if your bankroll is $2,000, divide your bankroll by 100 units to get $20/unit. The $20 is what you wager at any given time. See more at Bankroll Management...

Sports betting strategies always include the type of betting method you prefer. For instance, the most popular betting method is flat betting. This is where you bet a constant percentage of your betting unit on each bet. For example, if your betting limit is $2,000, I would recommend that you risk 2% ($20) on each bet.
Other betting methods include Labouchere and Martingale. While I'm not a big fan of double up systems like Martingale that go more than 2 games, I believe there is a lot of merit to the Labouchere system.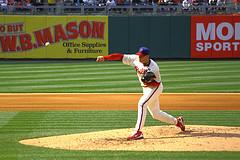 98% of sports bettors lose money because they bet too much on a single game. Don't be another statistic. You can make a lot of money betting on sports if you practice sound sports betting strategies to reduce your risk and maximize your profits.
Novice bettors often don't see the value in sports betting systems but if you're serious about making money betting on sports, you simply must use them.
One that I had a lot of success with is what I call the "Dominant Team Playing Better Right Now" Sports Betting Strategy. It is based on a common sense approach that a "stronger" professional baseball team "playing better" right now, whether playing at home or on the road, will win at least one game of the first two games of a three or four-game series.
It works since stronger teams playing well at a given time will usually win a series. In order to win a 3 or 4 game series, they will have to win at least 1 of the first 2 games.
How well did this system do in 2011? It produced 69.81 units, which means that if you were a $100 unit bettor, you would have turned $5,000 into $11,981 over five months -- that's a 139.6% return on your investment. Not bad at all! You can see the results of every bet for 2011 at System 1. If you're interested in learning more about this system, enter your name and email address in the right-hand margin to instantly download step-by-step instructions for this system and four others.